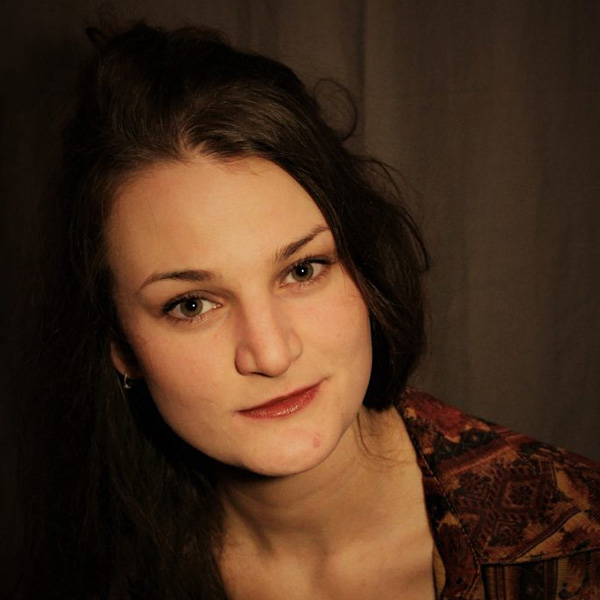 Julia Brüssel is a German musician and composer in several genres: I.a. jazz, experimental and electronic music and global music.
From a young age she played in her own bands and projects (OneDropLeft and Culture Jam), experimented in various musical functions and developed her own compositional and sound language.
From 2013 she studied in her hometown of Cologne at the "College for Music and Dance" with a major in "Jazz Violin", which she graduated with distinction.
In the field of world music and one of her first collaborations with non-European artists, she played with musicians from Myanmar in "Burma Eye Contact" in 2014.
In addition, she played for several years as a founding member of the "Jadugar Trio" in the instrumentation of violin, piano and Persian tombac, as well as the Kurdish-German string quartet "Avian Quartet", with which she became an artistic director of the interdisciplinary, multi- generation, large scaled project "Old lost treasures from Kurdish and German culture" in 2017.
In 2018 she made her Moers Festival debut with "Siddi Traces", a collaboration with an Indian and German trio. One year later she accepted an invitation from Goethe-Institute to Chennai, where she collaborated with local musicians from all over India as part of an artist residency .
During a project stay in Ghana, she met the London-based Ghanaian percussionist Abass Dodoo for the first time. Since then they've developed a permanent collaboration in a duet and other formations in London.
During the same trip she held a workshop at the "National Youth Orchestra" in Accra.
She has also performed as a soloist outside of Europe, Ghana and India in the USA. She currently resides in the German capital of Berlin.